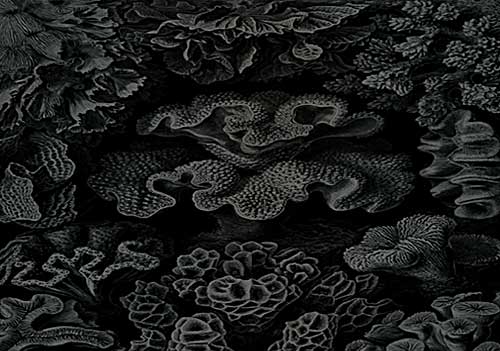 Can you handle the Blossoming… of NOTHINGNESS?!?
Saturday, March 27
Doors at 8pm.
Shows at 8:30pm & 10pm
Free

Have you seen AMBIENT FORCE 3000 perform live? Well you won't see them this Saturday either, because they will be cloaked in Total Darkness!
Are they really playing live? Are they even human?? How would you know??? Prepare for the extraction of your pathetic certainties and brace yourself for the implantation of brutal obscurity… in the Dark!!
This live ambient performance will actually be in ACTUAL DARKNESS. If you are uncomfortable with light deprivation or if you fear the darkness in your own soul, you should prepare yourself accordingly.
NO LATE ARRIVALS!
If you arrive after the commencement of Darkness, please be aware that you will be confronted… with Darkness! There shall be no red-capped usher to guide your path into the Stygian void with a kindly flashlight. It will just be you and the void having a one-sided conversation about where to sit. It will be a one-sided conversation, because the all-consuming Stygian void does not care where you sit! You will not get to sit at all! YOU WILL NOT GET TO COME IN! IT WILL BE TOO DARK!!
BEHOLD THE TWO SHOWS!
Seating at 8:30.
Darkness at 9pm!
Seating at 10:00.
Darkness at 10:30!
EACH SHOW WILL BE ABOUT 30 MINUTES LONG!
NO LATE ARRIVALS — IT WILL BE TOTALLY DARK!!!
Flowers themselves, lost in this immense movement of sky to earth, are reduced to an episodic role, to a diversion, moreover, that is apparently misunderstood: they can only contribute, by breaking the monotony, to the inevitable seductiveness produced by the general thrust from low to high. And in order to destroy this favorable impression, nothing less is necessary than the impossible and fantastic vision of roots swarming under the surface of the soil, nauseating and naked like vermin.

– Georges Bataille, The Language of Flowers
[F]ree America — including all that we have known and cared for — will sink into the abyss of a new Dark Age made more sinister, and perhaps more protracted, by the lights of perverted science.
– Tony Blankley
Following the Darkness, we will witness AMAR… "After Dark!"
We will bring the Amar. Things you may want to bring:
Pajamas
Bathrobe
Slippers
Fainting couch
Long-ass cigarette holder
Dmitri From Paris: Night at the Playboy Mansion
Ooooooooohhhh Yeeeah!